Robert Race announced as New Chair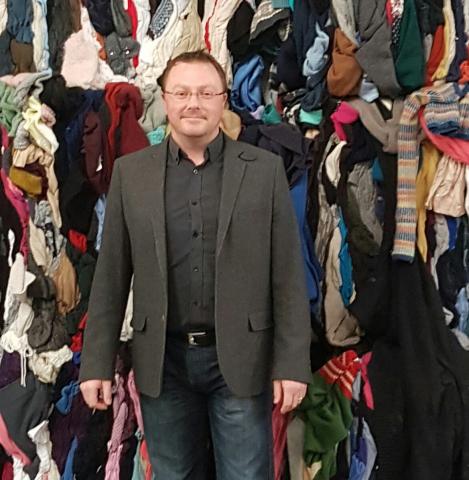 Recyclatex is pleased to announce Robert Race as the new chair of Recyclatex with immediate effect.
Robert has taken over the role of chair from Phillip Geller, director, I+G Cohen, who had served as chair for four years. The role of Chair of Recyclatex is usually held for a period of three years, but Phillip had been asked to stay for an extraordinary additional year. The Chair and Vice Chair positions are voted on by all members of Recyclatex.
Robert has been involved in the textile recycling industry for nearly twenty years operating as Procurement Officer and Transport Manager for H B Textiles, headquartered in Bradford, UK. He has also spent the last four years as the Vice Chair of Recyclatex.
On the announcement Robert commented: "I am excited to be taking on the responsibility of Chair for the Recyclatex Group, Phil has provided great leadership for the group over the last four years and given us a great basis on which to continue to build.
Recyclatex provides a quality nationwide collection service to charities, retailers and local authorities with a single point of contact. Our aim is to make the reuse and recycling of clothing and textiles as hassle free as possible providing the knowledge and security you only receive by working with the largest reuse and recycling group in the UK."
Robert continued: "Recyclatex is also a supporter of the UK governments 2020 Commitment, which aims to encourage the reduction of carbon, water and more importantly waste footprints of clothing in the UK by 2020. As a supporter Recyclatex is committed to helping and encouraging the increase of reuse and recycling of clothing to recover its maximum value."
Ross Barry, a director at Lawrence M Barry, headquartered in London, UK, has also taken on the role of vice chair of Recyclatex.
Recyclatex works in partnership, with charities and retailers throughout the UK and Ireland, it comprises of over 500 years combined experience in the industry, offering a professional bonded reuse and recycling service, with a single point of contact.